Members' Privilege Offers
Disclaimer
Whilst the LUAHK always strives for the best merchant discounts for its members, LUAHK claims no responsibility over the transaction between the vendors and LUAHK members. It is at members' sole discretion to purchase goods or services or not from merchants offering the discount.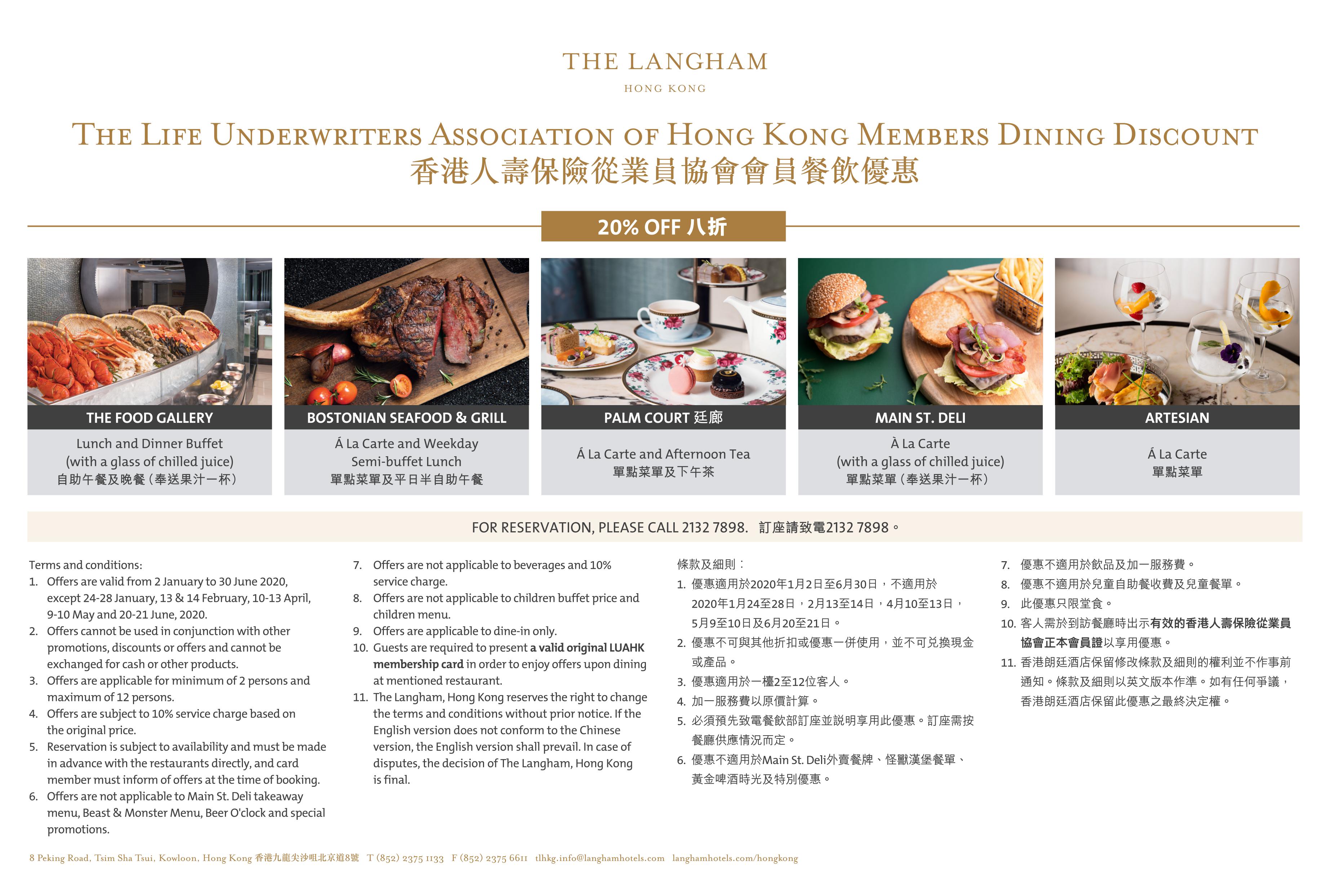 20% discount dining offer at The Langham, Hong Kong
Details

10% discount for purchasing  Florté XMas Hampers (*This offer is valid until 31 Dec 2019)
For T & C, please press "Download detail" button.